Our Teaching Methodologies incorporate 21st century skills in order to bring the right mix of learning into our classroom!
Ethical Awareness
Legal, ethical and cultural limits
Understanding potential risks linked with decisions
Cultural Awareness
Implications of cultural impact on decisions
Respect for other cultures
Flexibility
Ability to modify one's paradigms, thinking, attitudes and behaviours
Lifelong learning skills
Knowledge creation efficacy to create new and useful knowledge individually
Self-direction / Independence
Goal-setting, self-control, initiative, monitor own progress
At Kidscode, we believe that Recursive Training is a great way to develop and inculcate skills effectively. By applying guided self-discovery as well as trial & error, we ensure that our kids pick up the skills correctly and remember it, just like riding a bike.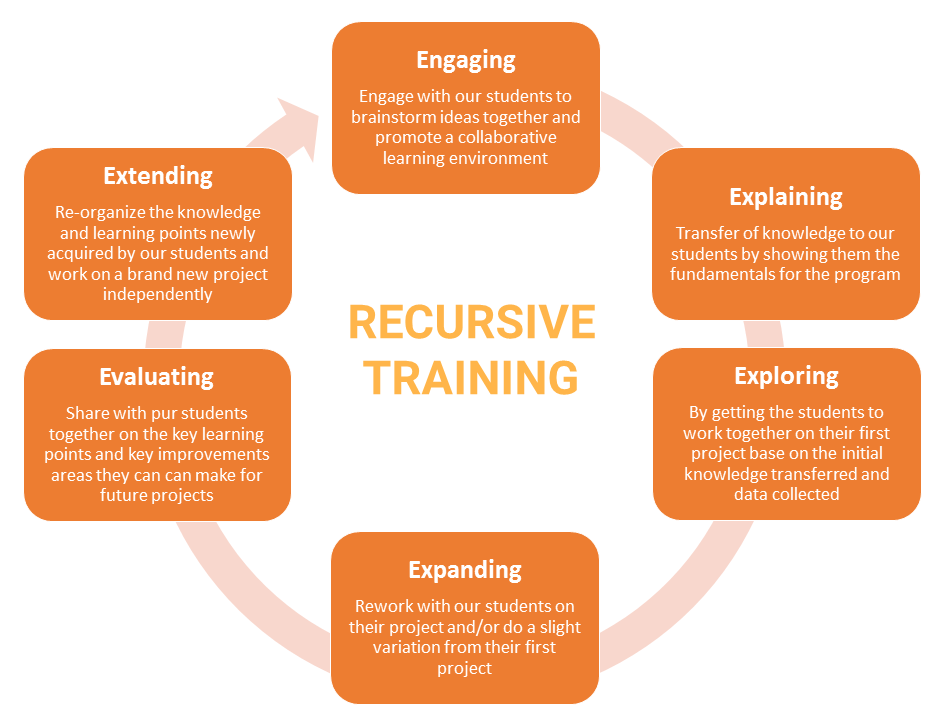 This recursive training method helps to instill the basics of coding; the sense of adventure and the confidence to explore new ways to code even after the course has been completed!
Learning Outcomes at Kidscode
At Kidscode, we ensure that the following learning outcomes are met after each and every class.
Trained to think computationally
Develop/enhance their problem-solving skills
Sustain their interest in coding through fun and engaging hands-on activities
Improve their articulation and presentation skills
Develop their confidence and independence
Developed skills in practical programming of small but real-world problems