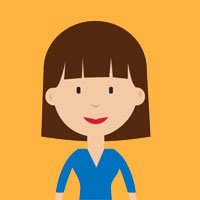 Dr Cyraine Marissa Wettasinghe
Pedagogy Buddy
Dr C. Marissa Wettasinghe has held several key positions in relation to the use of ICT pedagogies within an educational setting. She was Assistant Professor at the National Institute of Education (NIE), Nanyang Technological Institute, Singapore, where she lectured in educational technology for more than 12 years. She specialized in the use of Information-Communications Technology (ICT) for mainstream education and special education. She also headed the Centre of IT in Education at NIE. In this role, she and her team were responsible for all e-learning activities, projects, development and acquisition of e-tools and applications for e-learning for the academic staff as well as students. Dr Wettasinghe has been invited to lecture to educators in Abu Dhabi, Bahrain, and Vietnam. She has delivered keynote addresses at educational conferences in Thailand, Taiwan and Australia.
"Computers play an integral role in our children's lives. Without computing skills, they will be crippled in many ways.  The online environment has something for every child, regardless of their learning style. It is an accommodating teaching tool, easily adjusted to match the varied levels of each child's capabilities, hence, providing the much needed motivation needed to capture a child's attention. The child is unaware of the learning process he/she is going through amidst the fun and engaging online environment. Starting children young can assist them in building up strong 21st century skills to carry them through life. This includes cultural and ethical awareness, especially critical in a multi-racial society such as ours."
Dr Wettasinghe has proven to be a committed and passionate educator in the area of ICT pedagogies.
KidsCode is grateful to have Dr Wettasinghe on board to advocate digital literacies to the creative, younger generation.