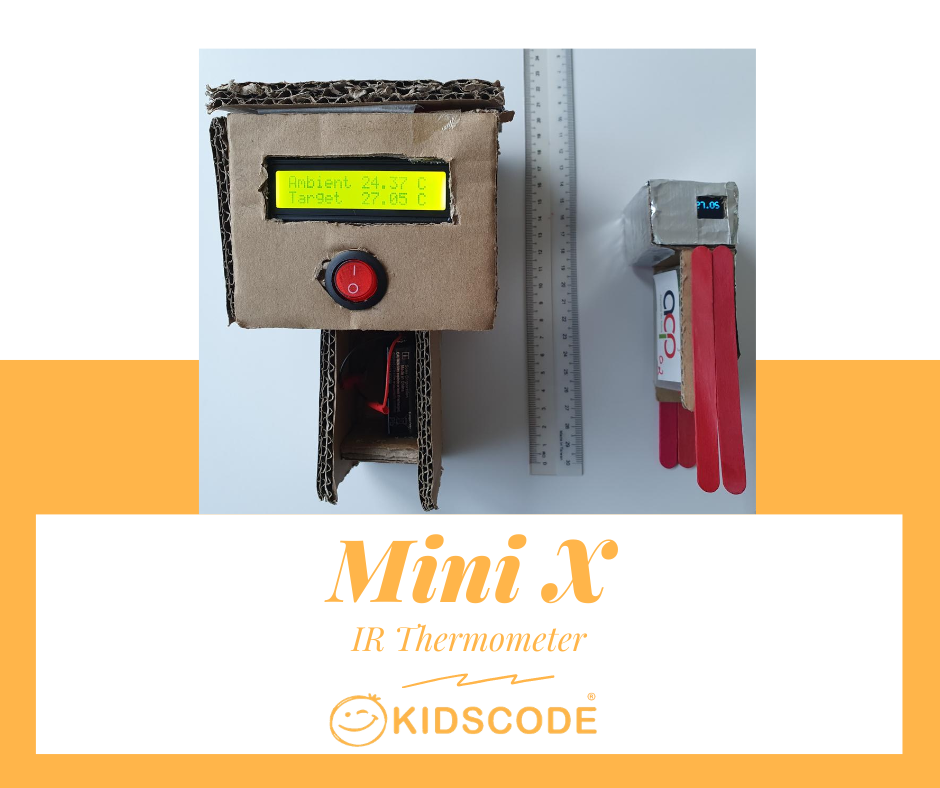 At KidsCode, we inspire kids to be creators of technology! Technology is constantly evolving and so are we! We are constantly looking at new things to create, or new ways to create the same thing!
Say hello to our latest creation, the smallest DIY IR Thermometer – Mini X! It is small enough to be brought around with no fuss, and light enough that you probably forget its existence in your bag!
Kudos to our Assistant Developer – Evan for creating it in just 8 hours! Now, we are using it to take temperature of our staff and visitors on a daily basis!
Here's a fun fact: Our marketing assistant is actually very happy that the IR Thermometer can fit nicely in her small hands!
#IRthermometer #smallest #DIY #contactless #technology #innovation #KidsCodecreation #KidsCode